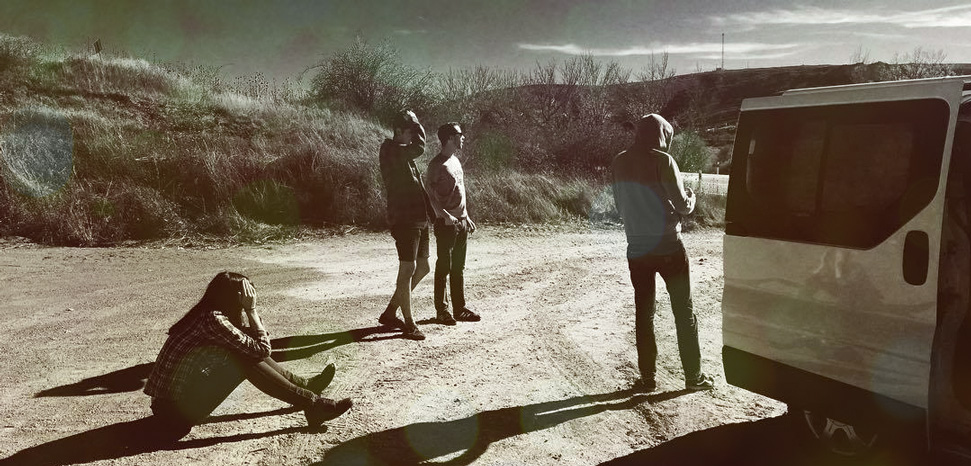 TOPSY TURVY'S is a melodic punk rock band, with female & male vocals, born in 2008 in Poitiers (France).
His influences range from classic melodic hardcore of the 90s to modern indie punk stuff, a lot of melodies with emo vibrations and vivid energies.
They practice a DIY approach, « Pay what you want » price, sales only on shows and affirms the need to politicize their daily life.
After have played over 300 shows around the world (in 26 countries) and released 3 albums and 3 splits/EP since their debut on many independent records labels (EU & JP), they keep touring and share their music wherever they can, still questionning their music practice in a world collapsing.
[FR]
TOPSY TURVY'S est un groupe de punk rock mélodique, avec double chant masculin et féminin, né en 2008 à Poitiers (France).
Leurs influences vont du hardcore mélodique des années 90, au indie punk plus moderne, en passant par la vague emo de la fin des 90's au début des années 2000.
Leur son est gorgé de mélodies pop, avec des sonorités mélancoliques parfois, et une énergie communicative le plus souvent.

Après plus de 300 concerts en Europe et dans le monde (26 pays traversés) et la sortie de 3 albums (EP) et 3 splits sur de nombreux labels indépendants de la scène punk rock (en Europe, au Japon & aux Etats-Unis), iels continuent à tourner et à partager leur musique partout où iels le peuvent, tout en développant une approche DIY et un questionnement politique autour de leur pratique de la musique.